Wrestler's Drag is a level in The Canyons which is unlocked by finding a secret key in the level "Boom Town" in LittleBigPlanet's Story. In this level, you have to take Luchador the Wrestler to his match against Calavera while racing the clock. The quicker you get him to the match, the more points you get. Repeatedly pressing

gives your Sackperson a strength boost. Don't let go of the Wrestler as he can get stuck; and if you leave him you can't finish the level!
Videos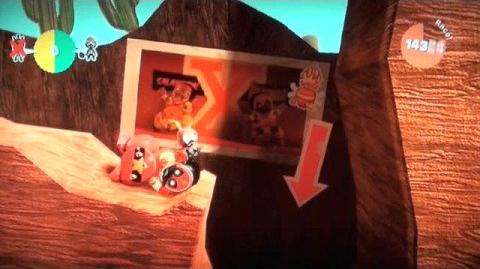 Ad blocker interference detected!
Wikia is a free-to-use site that makes money from advertising. We have a modified experience for viewers using ad blockers

Wikia is not accessible if you've made further modifications. Remove the custom ad blocker rule(s) and the page will load as expected.