Ad blocker interference detected!
Wikia is a free-to-use site that makes money from advertising. We have a modified experience for viewers using ad blockers

Wikia is not accessible if you've made further modifications. Remove the custom ad blocker rule(s) and the page will load as expected.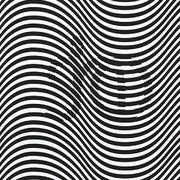 "
Volver a Comenzar
" is a latin alternative song by
Café Tacvba
in
LittleBigPlanet
. It can be heard in the level
The Wedding Reception
.
Artist Information
Café Tacvba is a Mexican band that was founded in 1989. They play mostly Latin rock/alternative, and is composed of five people.
Lyrics
Si hiciera una lista de mis errores
de los menores hasta los peores
que expusiera todas las heridas,
los fracasos, desamores y las mentiras
Ofrecere al aroma del ambar
ofrecere el cedro y mis lágrimas
con la paciencia del mar esperare toda una vida
a que sane la confianza.
Si volviera a comenzar
no tendría tiempo de reparar.
Si hiciera un viaje a mis adentros
y sobreviviera a los lamentos
pediría fuerzas para decir cuanto lo siento
si volviera de un viaje a mis adentros.
Si volviera a comenzar
no tendría tiempo de reparar,
el agua derramada esta
la sed que siento no saciara.

¿Cuantas cosas mas puedo guardar?
¿Cuantas cosas puedo atesorar?
Dulce tentación
de dejarlo todo.
¿Cuanto espacio mas quiero ocupar?
(hasta los recuerdos ya no caben en este lugar)
¿Cuantas cosas me puedo llevar?
(la última mudanza debe ser la mas ligera)
Dulce tentación
de dejarlo todo.
Dulce tentación
regalarlo todo.
Si volviera a comenzar
no tendría tiempo de reparar
El agua derramada esta,
la sed que siento me sanará.
El agua derramada esta,
la sed que siento me sanará
See also