As of last week, if you are a PlayStation Plus member, you may download LittleBigPlanet 3 on PS4. If you have, and are coming to this wiki to edit things, then hello!! 
If you already had bought LBP, well... there's discounts on the DLC! Such as the Doctor Who pack, DC comics, etc. 
There's also another game that came out for PS Plus, but no one gives a crap about that.
But anyways... if you are new, this video may help you a bit.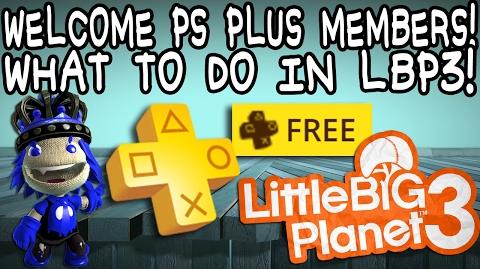 And if you need help editing the wiki, feel free to contact the admins on our message walls!
Ad blocker interference detected!
Wikia is a free-to-use site that makes money from advertising. We have a modified experience for viewers using ad blockers

Wikia is not accessible if you've made further modifications. Remove the custom ad blocker rule(s) and the page will load as expected.