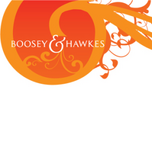 The Battle on the Ice is song composed by Sergei Prokofiev. It can be heard in the level The Collector.
Artist Information
Sergei Prokofiev was a Russian composer, pianist, and oddly enough, conductor. He is regarded as of the most notable composers of the 1900's, and also died on the same day Joseph Stalin did.[1]
Trivia
References
Ad blocker interference detected!
Wikia is a free-to-use site that makes money from advertising. We have a modified experience for viewers using ad blockers

Wikia is not accessible if you've made further modifications. Remove the custom ad blocker rule(s) and the page will load as expected.