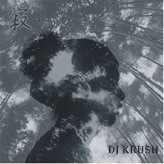 Song 2
is a song by
DJ Krush. It appears in The Islands, and can be unlocked in the level Sensei's Lost Castle.
DJ Krush (Artist Information)
Hideaki Ishi (石 英明Ishi Hideaki) (born 1962, Tokyo, Japan), better known as DJ Krush, is a producer and DJ. He is known for his atmospheric instrumental production which incorporates sound elements from nature and extensive use of jazz and soul samples.
DJ Krush announced on his website (April 2010) that a new album is in the works along with tour dates across the world - he is also celebrating the 20th anniversary of his solo career.
See Also