The
Sackbird
is a Bronze trophy, earned for spending 8 or more seconds in the air.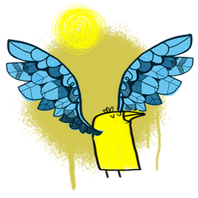 One plausible way of achieving this is to enter Create Mode, place the checkpoint very high in the air, and set a trap down below to kill your Sackboy or sackgirl. This will instantly bring them back to the checkpoint, which counts as total flight time, allowing your Sackperson to achieve 8 seconds of flying.
Ad blocker interference detected!
Wikia is a free-to-use site that makes money from advertising. We have a modified experience for viewers using ad blockers

Wikia is not accessible if you've made further modifications. Remove the custom ad blocker rule(s) and the page will load as expected.