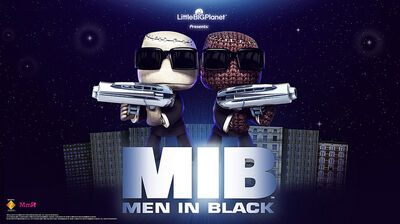 The
Sack in Black costume
is one of four from the Men in Black costume pack.The pack also includes Gentle Rosenberg costume,Scrad costume and Boris costume.
Costume Pieces The Sack in Black costume includes:
The costume by its self costs either £1.59,€1.99,US $1.99, AUS $ 3.45 or NZD $3.90. The complete pack with all for costumes and stickers costs either £4.79,€5.99,US $5.99,AUS $ 9.95 or NZD $11.50
Ad blocker interference detected!
Wikia is a free-to-use site that makes money from advertising. We have a modified experience for viewers using ad blockers

Wikia is not accessible if you've made further modifications. Remove the custom ad blocker rule(s) and the page will load as expected.