Roller Castle
is a Minigame in
LittleBigPlanet
's
Story
Mode. It is a Score Minigame in
The Islands
. It basically consists of many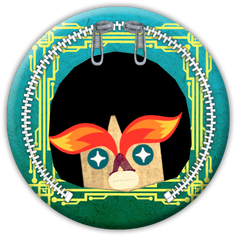 wheels spinning at various speeds and of many sizes. In order to win, you must get to the top while collecting score bubbles to stop the timer. The best thing to do is to use the wheels to propel you onto the next wheel by letting go of it when it is coming upwards.
Trivia
The name of this level is a pun on the word Roller Coaster.
Videos
Ad blocker interference detected!
Wikia is a free-to-use site that makes money from advertising. We have a modified experience for viewers using ad blockers

Wikia is not accessible if you've made further modifications. Remove the custom ad blocker rule(s) and the page will load as expected.