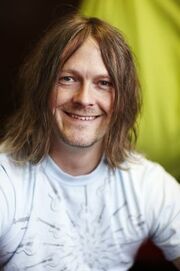 Mark Healey is a UK based video game developer. Healey was formerly an artist at Lionhead Studios who developed Rag Doll Kung Fu independently. He is the founder of Media Molecule, the developer of the PlayStation 3 game LittleBigPlanet.
Ad blocker interference detected!
Wikia is a free-to-use site that makes money from advertising. We have a modified experience for viewers using ad blockers

Wikia is not accessible if you've made further modifications. Remove the custom ad blocker rule(s) and the page will load as expected.