Starting
Anybody who has had the first LBP (LittleBigPlanet) will have a head-start on first time owners because of the fact that the profile from LBP1 is able to be used on LBP2. This means that LBP1 owners don't have to start building their old levels again.
Improvements on LBP2
In LBP1 there was no controllinator, so making complex objects like tanks took time, serious creative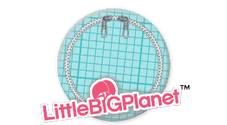 knowledge, and a lot of IQ points. In LBP1 players were limited to the three planes and there was no anti gravity tweakers or movers.
Players must use their creative mind to create levels. In LittleBigPlanet, players are limited by thermometer, so they will not overheat their levels. In LBP2, you get bounce pads, the Creatinator, Grabinators, Sackbots, and many more objects, materials, and tools to create levels.
Ad blocker interference detected!
Wikia is a free-to-use site that makes money from advertising. We have a modified experience for viewers using ad blockers

Wikia is not accessible if you've made further modifications. Remove the custom ad blocker rule(s) and the page will load as expected.