Gift of the Grab is one of the levels of LittleBigPlanet PSP in the area Down Under.
Description
Can you climb the rocky mountain to reach the Spirit Cave and find the Mystic? You're going to need to be good at grabbing to get up this steep slope, maybe those Koalas can give you a hand.
Learn how to grab hold of stuff.
Videos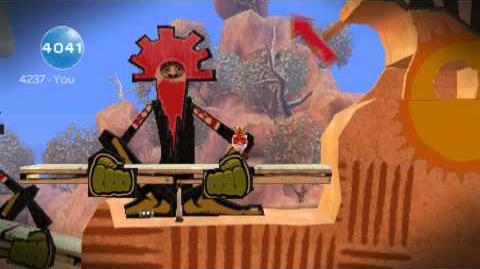 Ad blocker interference detected!
Wikia is a free-to-use site that makes money from advertising. We have a modified experience for viewers using ad blockers

Wikia is not accessible if you've made further modifications. Remove the custom ad blocker rule(s) and the page will load as expected.