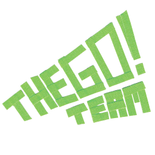 Get It Together
is a song used multiple times in 
The Gardens
. It is sung by "The Go!" (commonly referred to as The Go Team!"), a band evolved from garbage punk. The song is most notably recognised from
LittleBigPlanet
, but is featured in both games as soundtracks.
How to Unlock
The prize bubble for this song is located in the level Skate to Victory. The prize bubble can be found in the "haunted house" area of the level right before the x2 player challenge. The player will need to activate a sticker switch with the lion sticker that can be obtained by completing the 3rd tutorial for create mode.
Music
Ad blocker interference detected!
Wikia is a free-to-use site that makes money from advertising. We have a modified experience for viewers using ad blockers

Wikia is not accessible if you've made further modifications. Remove the custom ad blocker rule(s) and the page will load as expected.