Diving for Treasure is a survival challenge included in the Pirates of the Caribbean Kit.
Walkthrough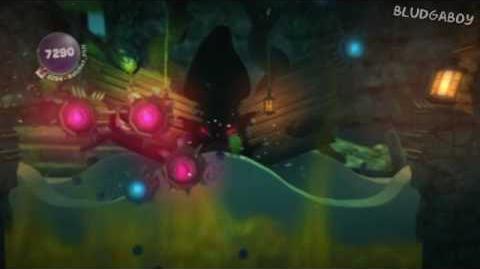 Screenshots
Trivia
Achieving a score of 7000 or more will unlock the Silver Trophy, "The Bends".
There is material in the shipwreck which the diving Sackperson can grab, pulling it to a layer behind the bombs, making it easier to avoid them.