Collectabells are a new type of score and currency allowing players to 'buy' new costumes at
Zom Zom
's. However, in create mode and community levels, the
Shop Board
can be tweaked to only accept
score bubbles
instead of collectabells. Unlike score bubbles, which will reset after leaving a level, collectabell count persists throughout an
adventure
or level unless the play data is reset. This also means that once collected, it doesn't respawn when you play the level later.
In the story mode, they are found only in the "hub" levels of each of the three themes, Manglewood Swamp, Ziggurat Grand Hall, and Bunkum Lagoon (Level), scattered in streaks or clumps of three. In total, there are 300 collectabells in Bunkum.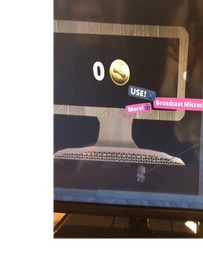 Ad blocker interference detected!
Wikia is a free-to-use site that makes money from advertising. We have a modified experience for viewers using ad blockers

Wikia is not accessible if you've made further modifications. Remove the custom ad blocker rule(s) and the page will load as expected.