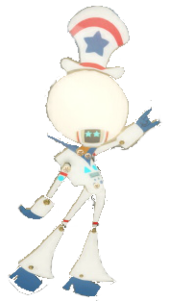 Template:Infobox Capt. Sirius Oculus is the Creator Curator of The Space Bass from LittleBigPlanet Karting. He is a funky space captain.
Trivia
He calls Avalon Centrifuge his "Unfunky Brother", which can mean that he is either actual brother, or just his close friend.
Out of all the Creator Curators, he seems the least concerned about The Hoard menace.